Civil Engineering Benefits of BIM
Keep constructability top of mind
Improve project margins
Make better project decisions
Communicate more effectively
Profil Instruktur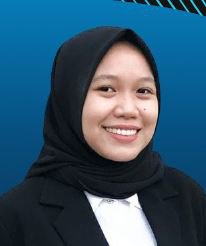 Sri Oktaviani, ST, MT
Infrastructure Application Engineer
Deskripsi Pemateri:
Pendidikan
GUNADARMA UNIVERSITY, 2014-2018 | Bachelor Degree in Structural Engineering
GUNADARMA UNIVERSITY, 2019-2021 | Master Degree in Infrastructure Management
Pengalaman Kerja
During of eight months I worked at PT. Cipta SatriaInformatika.
PT. Cipta Satria Informatika is a very dynamic and aggressiveIT company. Highly respected by industrial equipmentcompanies who design, simulate, visualize, and digitallymanage their products to help create a competitiveadvantage.
I work with PT. Cipta Satria Informatika about variousinfrastructure projects for the private sector and localgovernment.
Feb 2021 - Present | Infrastructure Application Engineer PT. CIPTA SATRIA INFORMATIKA
Nov 2020 - Feb 2021 | Customer Success (Architectural Engineering Construction) PT. CIPTA SATRIA INFORMATIKA
Fasilitas: Webinar Only
Program ini tidak menyediakan Sertifikat Kehadiran bagi peserta Free Webinar
Modul dan Ujian hanya diberikan bagi peserta kursus.
Program ini menyediakan Sertifikat Kursus bagi peserta yang lulus ujian saja
Fasilitas:
1) Recorded Webinar
2) Modul Pelatihan
3) Group Discussion
4) Ujian Online/Remedial
5) Sertifikat Kursus dari ASDAMKINDO bagi yang lulus Ujian (Sertifikat Kursus mencantumkan nama, tempat/tanggal lahir, skor hasil ujian dan QR Code).
1) Melakukan pembayaran biaya kursus
a) Perorangan
Umum : Rp.150.000,- per orang
Mahasiwa/Fresh graduate*: Rp. 75.000,- per orang
*) Mahasiswa: wajib melampirkan screenshot Bukti Status Mahasiswa (KTM) atau Bukti tanda mahasiswa lainnya (jika KTM tidak ada)
Fresh graduate wajib lampirkan screenshot tanggal ijazah atau Surat Keteragan Lulus maksimal kelulusan 2 tahun
b) Kelompok**
Umum: Rp. 100.000,- per orang
Mahasiswa: Rp. 50.000,- per orang
**Kelompok minimal 10 orang dari Instansi/Perguruan Tinggi yang sama.
Cara pembayaran kelompok: Kumpulkan biaya kursus ke satu orang koordinator. Koordinator melakukan transfer gabungan pembayaran ke rekening di bawah ini. Bukti transfer gabungan tersebut diupload oleh masing-masing peserta. Koordinator kemudian menginformasikan daftar nama anggota ke Admin.

2) Upload bukti transfer melalui form pendaftaran ini
3) Bergabung dalam Group Tutorial Kursus (link WAG akan dikirim ke email peserta)
4) Mengikuti Ujian Online (Ujian Pilihan ganda, Open-book, Passing grade 70%)
5) Sertifikat Kursus dapat langsung didownload setelah lulus ujian.
Narahubung:
Wanda wa.me/+6289617913209
Ayu wa.me/+628310049469